Cincinnati is a city of innovation. From Graeter's French Pot method of making ice cream to Skyline's famous 3-way, 4-way, or 5-way (we won't talk about the Reds at the moment…), CEI Cincinnati's reach extends from charming Northern Kentucky neighborhoods Covington and Newport up through downtown Cincinnati, historic Over-the-Rhine, Blue Ash (where you can find our Cincinnati office), into the ever-pleasant Mason and West Chester, and beyond. Our team, expertise, and capabilities continue to grow with each passing day in the Queen City almost as fast as the number of breweries (#3 in the nation breweries per capita – cheers!).
9987 Carver Road, Suite #130
The Landings II Blue Ash, OH 45242-5554

Brad leads the CEI Cincinnati Office, where he brings a history of successful Technology Solutions Sales and Sales Management to the team. His personal approach allows him to build relationships with team members and clients alike. A Cincinnati local, Brad has an MBA from Xavier University and lives in Loveland with his wife and son where he has traded out marathons and triathlons for dog walking and golf.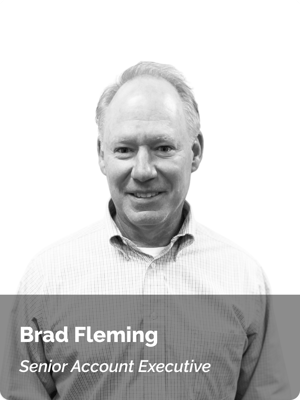 In order for us to connect you with the appropriate team, please tell us about your business needs.
You should receive a response in one to two business days. We look forward to speaking with you!
If you are interested in joining the CEI team, please view our job openings and apply today.
Corporate Headquarters:
1000 Omega Drive, Suite 1150
Pittsburgh, PA 15205
P (412) 341-3541
F (412) 341-0519