London is a city that seamlessly blends history and modernity, making it a unique and exciting place to be. From its iconic landmarks such as Buckingham Palace and the Tower Bridge, to the cutting-edge tech scene of Silicon Roundabout, there is something for everyone in this diverse city. With a rich cultural heritage, world-class education institutions, and a thriving business community, London has established itself as a hub of innovation and progress. Whether you are interested in exploring the city's rich history, experiencing its diverse arts and culture, or making the most of its thriving business opportunities, there is no better place to be than in the heart of London
6th Floor, 2 London Wall Place
London, EC2Y 5AU, United Kingdom
A proven leader, relationship, and sales professional with 15 years of track record in staffing and recruitment as well as management of high touch relationships at a senior level, Neeti has won and retained business in UK & Europe by partnering with C-Suite stakeholders and led large multi-million-pound bids and sales pitches for high profile recruitment programs and key individual hires for SME's and Global corporates.
Currently responsible for leading UK operations, sales and new business in addition to managing existing accounts for CEI UK, Neeti is looking forward to establishing the well-known and global trusted CEI brand in the UK.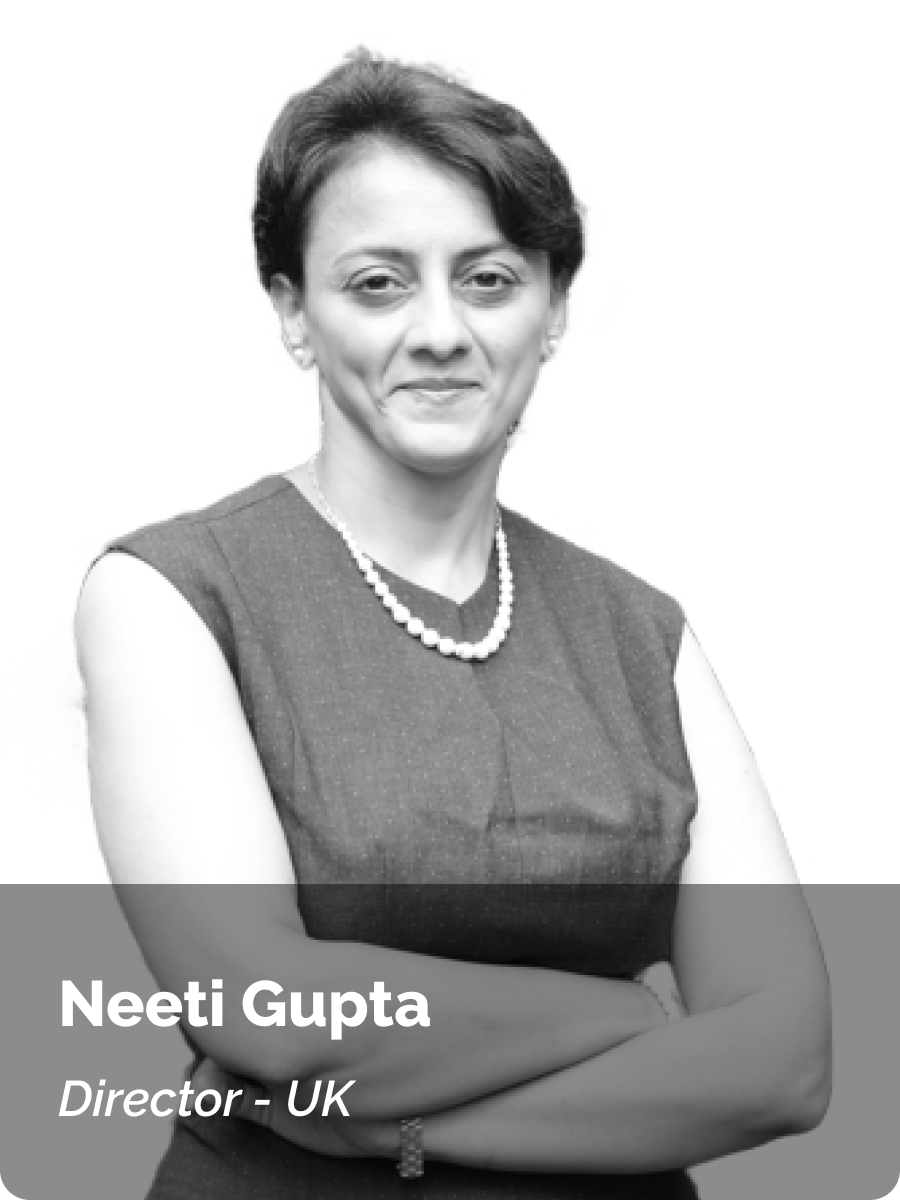 In order for us to connect you with the appropriate team, please tell us about your business needs.
You should receive a response in one to two business days. We look forward to speaking with you!
If you are interested in joining the CEI team, please view our job openings and apply today.
Corporate Headquarters:
1000 Omega Drive, Suite 1150
Pittsburgh, PA 15205
P (412) 341-3541
F (412) 341-0519